First Steps
After installation you will find the DocuTie dashboard in the factbox everywhere where linking of unstructured content is supported. Link your content e.g. to Customers, Vendors, Contacts, Quotations, Sales Orders, Purchase Orders and posted documents and many more.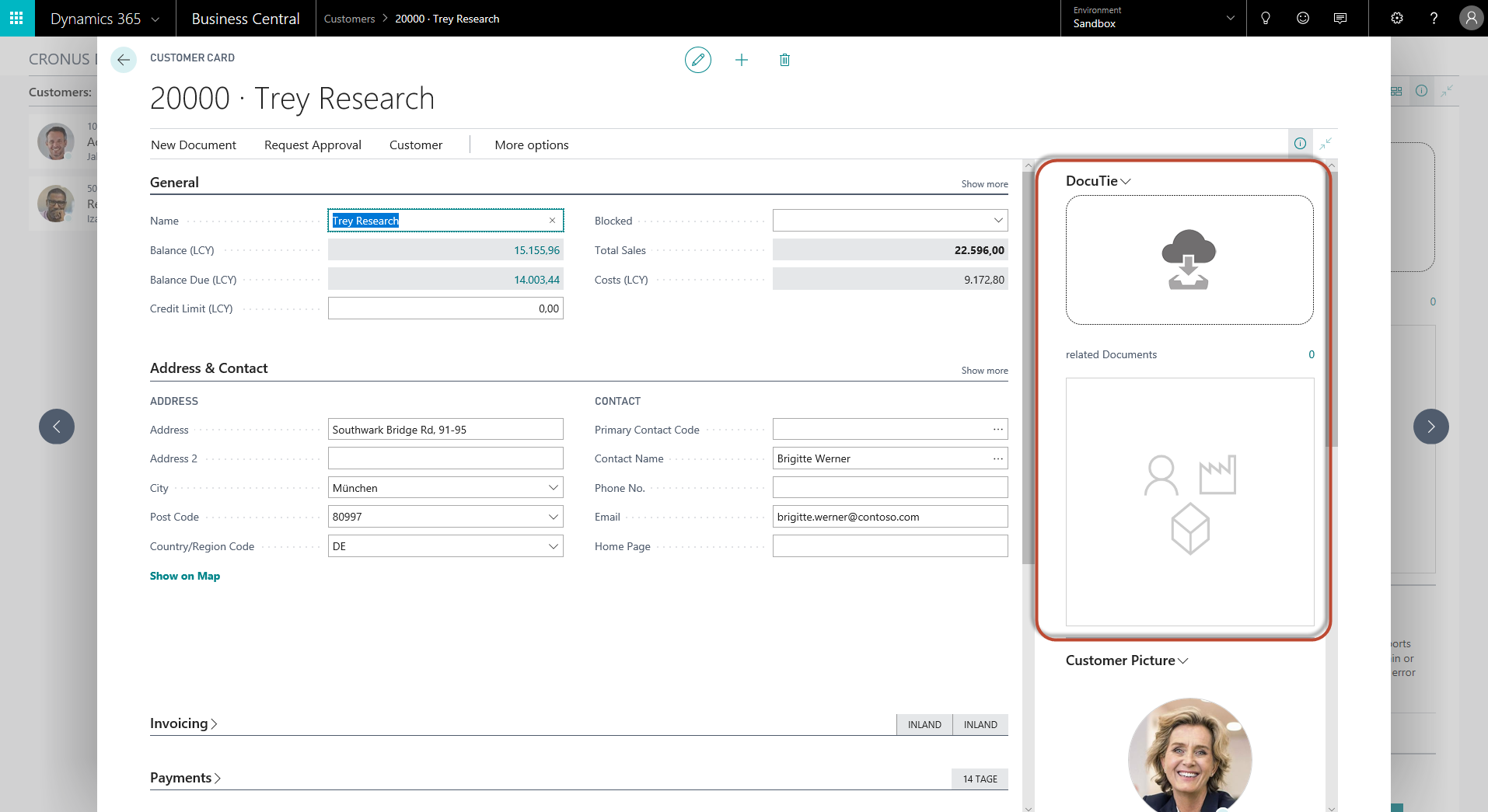 Link unstructured content
Save all your unstructured content (like e.g. Word, Excel, PDF, Powerpoint, Pictures, E-Mails, Films, ...) in Dynamics 365 Business Central. Your content will be saved to Dynamics 365 Business Central and linked to the record where you dropped it. You can acsess it from there at any time.
Simply drag the document onto the DocuTie-DropZone: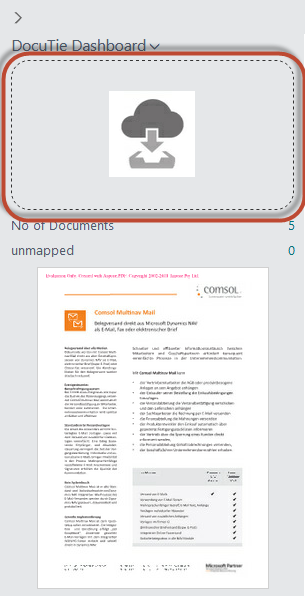 Find further information in the Tutorial.
Accessing unstructured content
Find the number of linked content in the DocuTie dashboard and a preview of the last added content.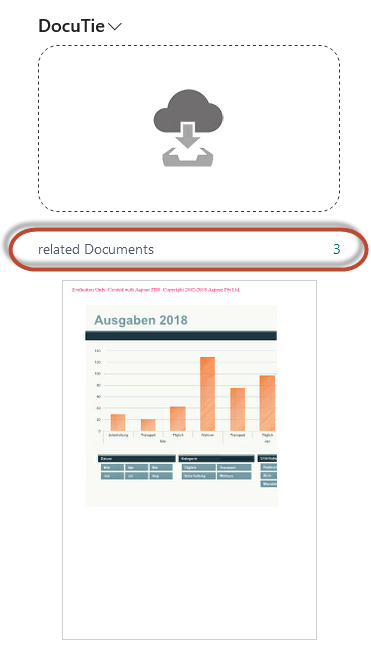 Click on the link showing the number to get an overview of all linked content and open the document you like by choosing "Process - Open Document" from the menu: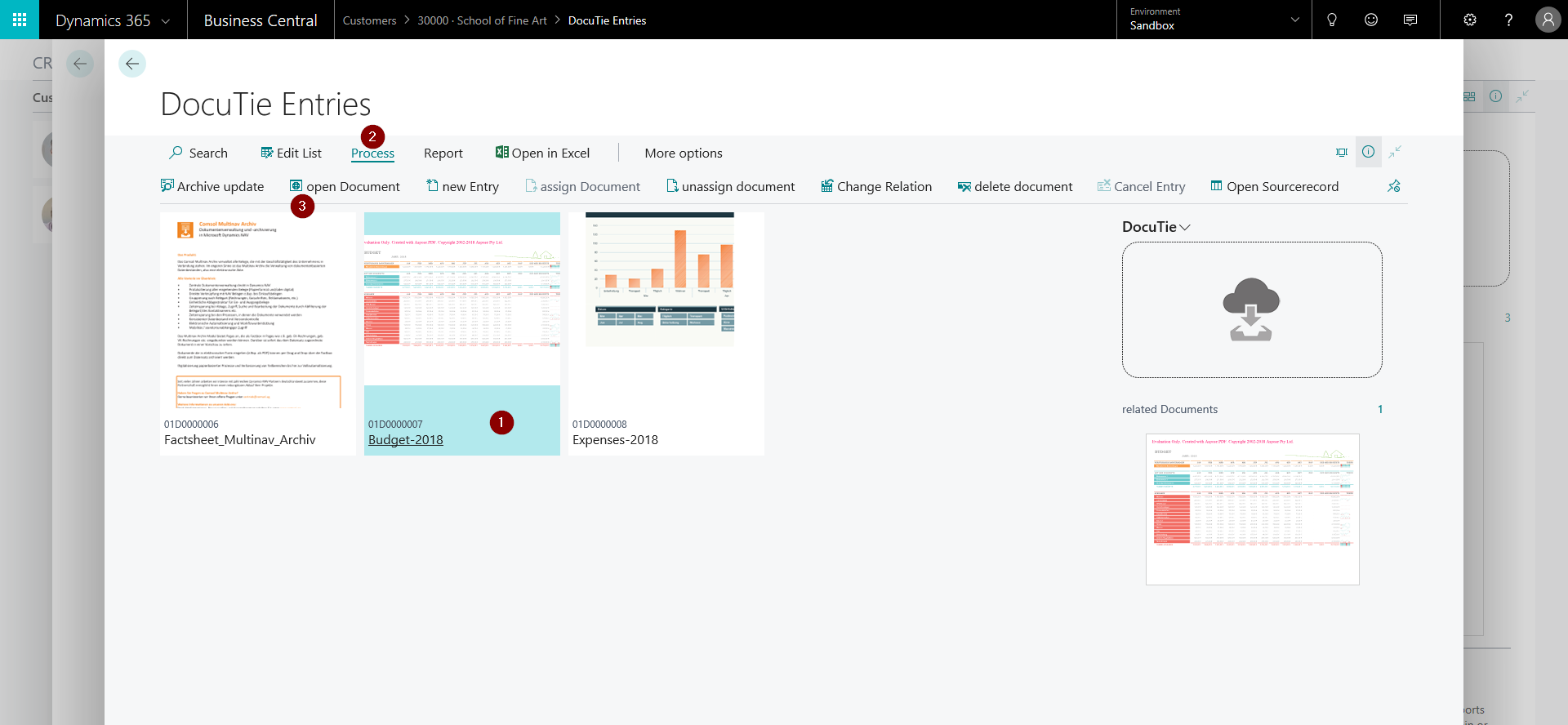 Find further information in the Tutorial.
Next steps
Discover more features of DocuTie: